How can one save on car rental?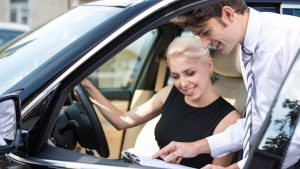 If you rent a car, you will travel in comfort. You may come by plane and rent a car so that you can comfortably get around the city. While your car is being repaired or serviced, you can rent another car as a replacement. We can advise you how to save money on car rental.
Plan renting a car in advance
Request for a car as soon as you get to know the dates of your business trip or vacation. Do not leave this simple matter until the last minute. Early reservations involve discounts.
Order a car from the car owner
Many travel agencies offer car rental for their clients. Refuse this service. Travel agencies charge a markup to make a profit. Contact directly Naniko, the company that owns cars and lets them for hire.
Choose an economy car
If you have no intention of going out of town, there's no point in taking an off-road vehicle or a pickup truck. You can reserve an economy car to go around the city:
Kia Picanto
Hyundai Accent
Toyota Corolla
Renault Logan
The cheapest way is to rent a small car with a manual transmission. However, we would suggest choosing this option only if you drive a stick with confidence.
Manage your fuel consumption
When deciding on the model of the car, pay attention to the following characteristics:
Type of fuel (petrol or diesel).
Fuel tank volume.
Fuel consumption.
Remember to fill the full tank before bringing the rented car back. Otherwise you will have to pay not only for the fuel, but also for the service of refueling the car. It will be more profitable for you to refill the tank yourself for the next customer.
Check the terms of the agreement
Read the rental agreement carefully before you sign it. If the agreement mentions services that you do not plan to use, feel free to ask for them to be removed. For example, you may not want to use a child seat or additional cargo carriers.
Be sure to check if the agreement specifies any restrictions. Do not violate the terms of the agreement, otherwise you may be charged a fine.
Order services of a driver
At first glance, this advice seems ridiculous. Renting a car with a driver costs more than renting a car without a driver. But if you calculate all the costs, the benefit will be obvious. An experienced driver knows the city well. He will help to make the shortest travel routes, avoid traffic jams and areas where road repairs are done. This will reduce both fuel consumption and travel time.
Take advantage of discounts and special offers
The Naniko company offers discounts and special offers on car rental:
Discounts for new customers.
Discounts for making a reservation in advance.
"Special weekend" offer – discounts on car rental at weekends.
If you regularly place orders in our company, you can become a member of the loyalty program. For regular customers there are more discounts on all kinds of services. Call us to find out what discounts and special offers you can take advantage of.
February 27, 2020