How can one rent a car in baku to advantage?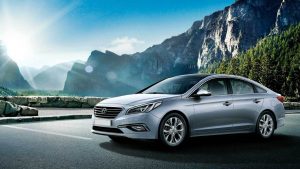 Having a car gives an unparalleled amount of freedom. To rent a car in Baku can be more profitable than to take a taxi on a regular basis. We will tell you how to rent a car for a business trip or vacation to the best advantage. You will learn what you need to pay attention to when choosing a car and signing the agreement.
Reserve a Car in Advance
Prices of car rental are not fixed. The cost of the service depends on the balance of supply and demand. It is not profitable to rent a car with delivery on the same day the car is requested. This option is reasonable only for Baku residents who are suddenly left without a personal car.
When planning a business or tourist trip, leave a request for car rental in advance. In this case, there will be more cars available for the desired dates, and there will be a decrease in the price of the service. Early reservation does not bind you to anything. You can cancel your reservation if the trip does not take place.
Rent an Economy Car
It is not always justified to choose an expensive car. If you do not plan to go outside the city and you are not going to impress anybody, choose a reasonably priced car. Naniko offers car rentals of different price categories.
The most popular economy cars are:
Kia Picanto.
Kia Rio.
Renault Sandero.
Renault Logan.
Pay attention to the transmission. If you drive a manual transmission car with confidence, there's no point in ordering an automatic car. A small car with a manual transmission will cost you less than other options.
Manage Fuel Consumption
It is possible to profitably order a car in Baku if expenses on fuel are reduced. When choosing a car to rent, pay attention to the following characteristics:
Type of fuel (diesel or petrol).
Fuel tank volume.
Fuel consumption.
When you bring back the rental car, fill up the tank full. If you do not do so, you will have to pay not only for the fuel, but also for the topping-up. This is stipulated in the agreement. Keep the fuel receipt to prove that you have fully filled up the car.
Comply with the Terms of the Agreement
Read the car rental agreement before you sign it. See the fines you can get for breaking the rules of car renting.
Fines may be imposed for the following reasons:
If you return the car with a partially full tank.
Speeding and other traffic violations.
Damage to the car, involvement in an accident.
Drive carefully and observe the car owner's conditions so that the rental will be profitable.
Get a Discount on Your Car Rental
The Naniko company provides profitable discounts and special offers for car rental in Baku. Here is a full list of current promotions:
Discount on the first order for new customers;
Low prices in case of early reservation of a car;
"Special weekend" offer – discounts on Saturday and Sunday;
Loyalty program for regular customers.
Call us and find out what discounts and promotions you can enjoy. The manager will select for you an advantageous offer, taking into account your budget and the purpose of the reservation of a car.
February 28, 2020