How can one choose a car to rent?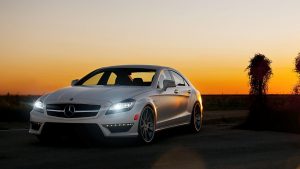 The Naniko company offers a wide range of cars for rental. It may be difficult to choose a car from the catalogue. We will tell you according to what criteria to select a car for rental, and what to pay attention to when examining the car.
Car Body Type
If you want to impress your coworkers or business partners, choose a luxury sedan. A hatchback or a station wagon will be perfect for a family trip with friends. But if there are 4-5 people traveling with you, rent a minivan so that the people can comfortably stay inside the car.
For trips out of town, opt for a pickup truck or an off-road vehicle. A pickup truck will provide a comfortable drive on field and country roads. It is reasonable to rent an off-road vehicle if you are going to turn off the existing routes. Off-road vehicles are suitable for trips with lots of luggage (such as camping supplies).
A crossover is a universal option for renting. This car has a soft suspension and a relatively high cross-country ability. There is enough free space for passengers in the cabin of a crossover.
Manufacturer
If you rent a car to impress other people, choose a car of an exclusive brand – Mercedes, Lexus and others.
For a business trip or leisure trip, a middle-class car will be the right choice – Nissan, Toyota, Hyundai and others.
If you want to save on comfort, consider economy cars – KIA, Skoda and others.
Type of Transmission
Most rental cars come with an automatic transmission. It is easy to drive such cars, and they are in demand. If you want to reduce your expenses, you can request a car with a manual transmission.
Additional Options
If you are traveling with a child, a child car seat is required in the cabin. Make sure that your child is comfortable in the seat offered by the company. If the seat is not chosen properly, the safety of your child is not guaranteed. Small children will not sit in an uncomfortable position for long periods and will get restless. A comfortable child seat is a key to a comfortable and safe journey.
There should also be a dashcam in the vehicle. It will help you deal with disputable cases concerning the car rental. If there is no dashcam in the car, ask if you can install yours.
Each vehicle offered by Naniko is equipped with air conditioning or a climate control system. In addition, you can ask for a cargo basket and a bicycle carrier.
Car Inspection
When you pick up a rental car, carefully examine it inside and outside. Pay attention to the following things when inspecting the car:
the way the car interior and body look;
the possibility of adjusting the seat height and tilt;
the level of the tyre inflation pressure;
there are no signs of disc wear;
the belts for the child car seat are secure.
Before you sign the rental agreement, it is advisable to test how the car is handled. You should see if it is easy to turn to the left and to the right, how much time it takes the car to brake and whether there is any noise or knocking during the engine run. Activate the alarm and remember how it sounds.
Get Advice
If you still feel a little confused about choosing a car, please call us. Our consultant will choose a car for you considering the purpose of your renting a car and your budget. With Naniko your trip will be comfortable!
February 26, 2020