Rent a car in Batumi from Naniko at low cost rates!
Start your journey in Batumi on cars from Naniko.
You can book a car online in advance and immediately after arriving at the airport, you will meet the employee and deliver you a car.
The international car hire company Naniko provides customers with a wide range of vehicles.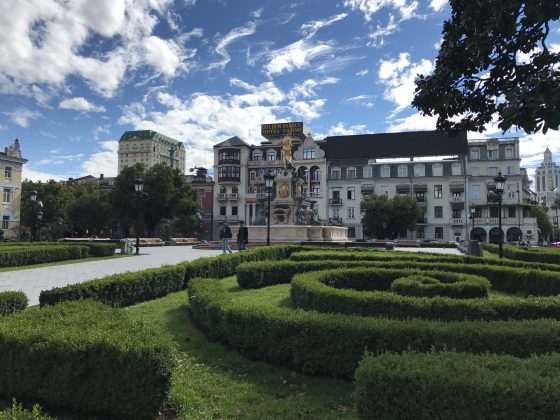 You can take a car rental in Batumi at any time.
To do this, you need to book a car previously via phone, mobile device or computer.
Unlike other companies, at our company you can pick up a car and return it at any time, at no additional charge.
We have an unlimited mileage, and you will be able to travel outside the city also, your route when renting an auto from our company will be unlimited.
Your advantages if you rent a car in Batumi from Naniko:
• Unlimited mileage
• When canceling a booking, you will not have to pay money for it
• Provided that you return the car in the same condition as you taken, the deposit will be refunded at the time of delivery of the vehicle
• All local taxes and insurance included in the price
• Our staff will help you during 24 hours to solve the problem if you will have traffic accident.
These are not all the advantages of our company. Take an auto rental from Naniko and make sure that our company is number one in Batumi!
Why you may need auto hire in Batumi?
Batumi is the most beautiful Black Sea city of Georgia. With each passing year its popularity is growing, especially in the summer here all hotels packed with tourists.
In recent years the city has changed significantly. Its old streets and buildings are restored and, of course, build new ones. Modern architecture of the city is very interesting; it is presented in the very strange construction of buildings and sculptures. For example, you can find here: the house of Justice, the construction of the building – an inverted bottle upside down; Restaurant "White House", which is also built upside down; 130 meter high tower of the Georgian alphabet, which has a structure model DNM and it shows the 33 letters of the alphabet; The famous sculpture of Ali and Nino personification of eternal love.
Renting a car in Batumi, you will have the opportunity to visit many places. You will be able to travel outside the city to visit Chakvi and it's a wild beach. Near Chakvi is the Batumi Botanical garden. In the mountains of Adjara you can visit the village Keda, where you can get acquainted with the local way of life and traditions of Georgian winemaking. If you are with children, you have to go on the rides Tsitsinatela in Ureki.
Vehicle Rental in Batumi will be comfortable vehicle, not only for tourists but also for business people. Here you can rent cars luxury brands for a ride on a solid meeting.
Get a bunch of pleasant emotions and sensations in Batumi, you will be accompanied by Naniko!