Car rental at the airport of Minsk from Naniko rent a car
The most pleasant efforts that are rarely a burden is preparing for a pleasant trip. But before you start to pack your bags, make sure that every important detail of your trip is provided and planned correctly. And of course you do not miss the sight of the possibility to have comfortable vehicle for your excursions to the attractions of the country.
Without leaving your home, through online system of Naniko.com find the most suitable in all parameters car rental from Minsk Airport, and then safely pack your own luggage!
Desirable prices and better conditions by Naniko on car renting at the airport in Minsk, especially for you!
The starting of the hire period is considered by signing the contract and reception of the vehicle, while in the agreement will always be specified the exact time.
Together with the cost of rent you have to pay a guarantee, which you receive back at the end of the term if the machine will be refunded in the original condition.
Car hire in Minsk airport – The pledge can be produced in cash or by credit card in the name of the lessee.
Selecting an auto in a wide spectrum of our fleet is assured that you will get exactly it, or if it is not accessible for your desired period, will be offered an alternative version of the same category and model.
Do not skimp on your comfort, just save using low prices and high quality service from Naniko on a car hired in the Minsk airport!
Minsk International Airport serves the air transportation not only for capital but also for the whole country. In addition to domestic flights from here executing the flights to many destinations in Europe, some countries in Asia, Russia and neighboring countries. For 2013 was registered two million passenger through transit and direct flights.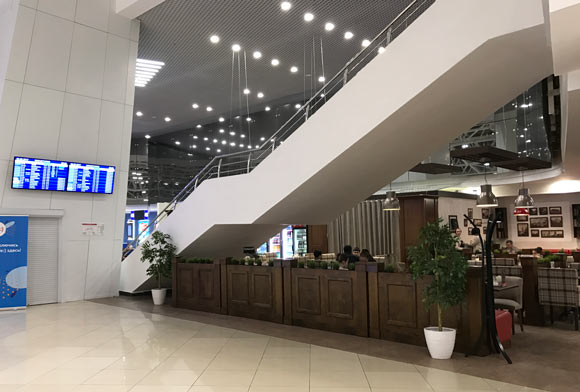 Public transport submitted by buses, minibuses and taxis provide good connection with different parts of the urban area. Buses 173 and 300 regularly take travelers to the city and back, and a bus 300 arrives in 30 minutes to the train station in Minsk.
The terminal equipped with a bank and ATMs, currency exchange and post office, as also provided by Wi-Fi.
Restaurants, cafes and bars offer excellent food and drinks, and several shops, including duty free, store of shoes, flowers, souvenirs and tobacco enrich your waiting time.
In the halls of the terminal you can also get information at a travel agency, if necessary get first aid, use the chapel, gym, beauty salon or specially equipped rooms for mothers and infants.
Airport disposes two parking areas at the exit of the terminal, with a total capacity of 1,180 places.
Just several kilometers far from the capital, there is an artificial sea with the public beach, which can be easily reached by car rented from the airport.